June 11, 2016
SOUND AND FURY:
After giving two speeches with teleprompters this week, Trump returned to his unscripted style in a rally in Richmond, Virginia on Friday. In a barely one-third-full arena, he repeatedly called Elizabeth Warren "Pocahontas", attacked former rival Jeb Bush and complained "New York City is going with the Norwegian form of education". [...]




Trump, who has vocally tried to appeal to Bernie Sanders supporters, probably set his efforts back by referring to the Vermont senator yet again as "Crazy Bernie". He also yet again expressed his confidence that he can win California in a general election, relating a conversation with an unnamed friend who told him "every liberal in Los Angeles will vote for you".




The presumptive Republican nominee also returned to familiar themes with his pledge to build a wall on the Mexican border, a topic which went unmentioned in his Tuesday night victory speech after winning the last five Republican presidential primaries. Trump said of his signature initiative "it's going to be a very beautiful wall, as beautiful as a wall can be".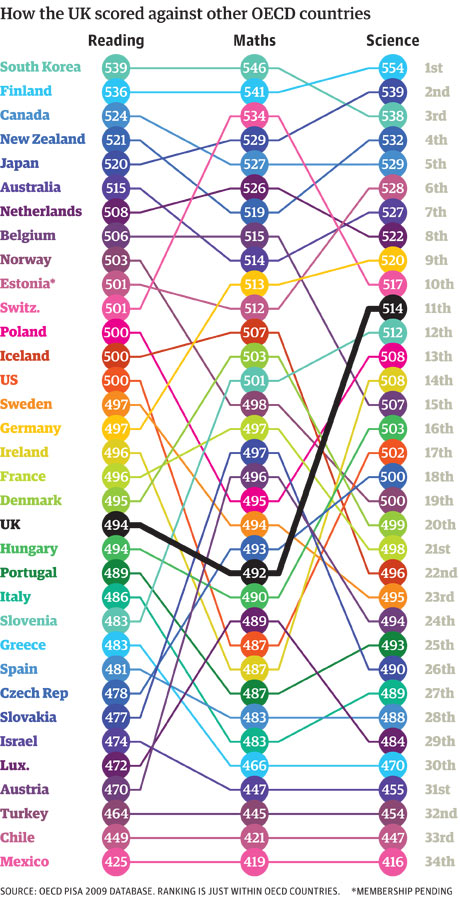 http://www.theguardian.com/news/datablog/2010/dec/07/world-education-rankings-maths-science-reading
Posted by Orrin Judd at June 11, 2016 8:47 AM